Blog Archives
Remember I wrote about the upcoming Essence pigments? Well, they have been in store for some time now and I've only bought a few, I'm thinking about collecting them all but I'm just giving myself a little time because it's not like I'm in dire need of more pigments, I already have too many as it is. So I only bought 3 colours and one of them is WOW, it's orange!
This colour is gorgeous, although I don't really agree on the name, it's more of a coral colour on acid. Insanely bright and sure, the base is a bit orangy but it has an intense pinkish tone to it. And when you look really good it also has something golden in it, very beautiful!
When I did this Poll blogpost, I expected a completely different outcome. A lot of people have told me they wanted the neon look to win but somehow it didn't and the Smokey Punk look got most votes. I got a lot of questions from people asking me if I could still do the neon look… How can I say no to that?
So I made the tutorial but I have to say I made some little changes, most people probably won't even see it but I used some more Sugarpill, that's it. Hope you enjoy!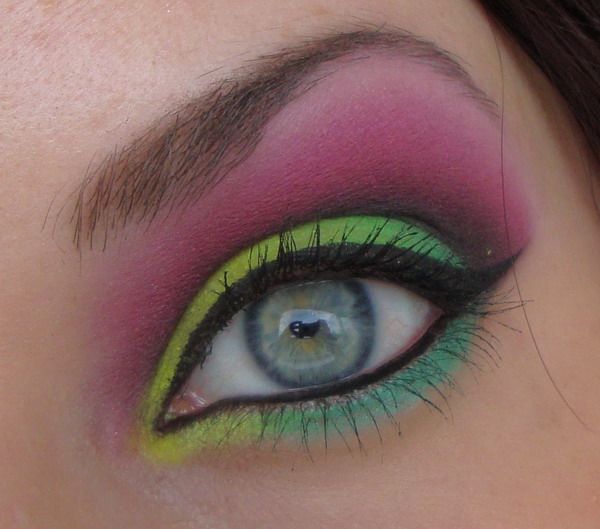 I don't exactly remember in what blogpost it was or who of the 2 ladies asked but Azure or Phlox from Eye Graffiti asked me if I could do a look with bright yellow and pink colours. I love ideas like that and I instantly felt like it was a good challenge for my Sleek Acid palette, which I do not use nearly enough.
The colours are so incredibly pigmented, Sleek eyeshadow is always very well pigmented in my opinion but the 4 neon colours in the Acid palette are insane!