Blog Archives
I had been thinking about doing another experiment with a Sleek Pout Paint and some pigments. I liked the Smurf lips version I did and I figured it was time to see what other colours would be fun to experiment with. I just took my Port Pout Paint by Sleek and started adding gunk.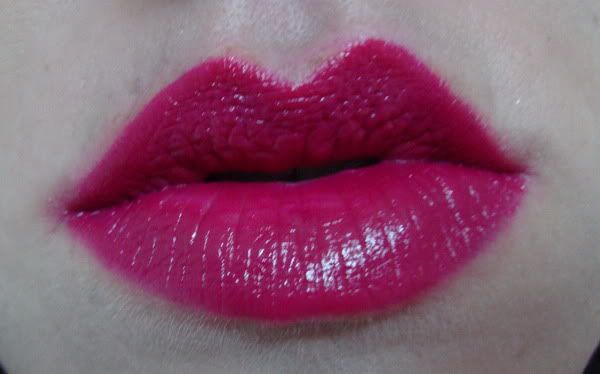 I realised I have not been doing enough with my Sleek Pout Paints. I've had them for some time now and I only have one wearable colour called Port. The other two colours are Peek-a-bloo and Cloud, a blue and white colour to mix with the more regular colours to make them darker or lighter.
I'm going to order some of the "normal" colours later but I figured: why not try something with the other ones? I make eyelooks that are not wearable at all, just because it's fun and people like those so I figured I'd experiment with these lipgoodies too.
First I took Peek-a-bloo and applied it on my lips. Nothing special, just smurf blue lips.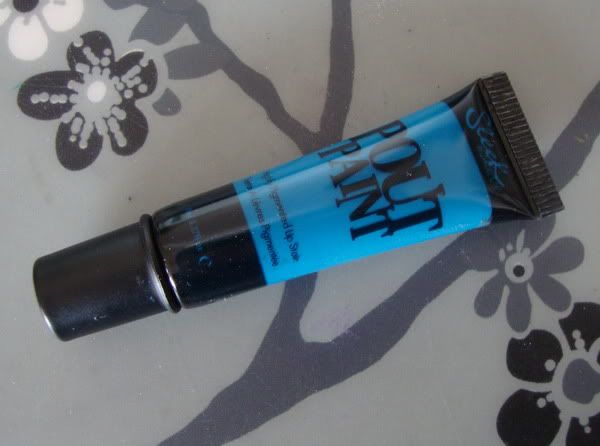 I have not been able to participate in the Never Too Much Sparkle showcases for a couple of weeks. Every single time I got tangled up in other stuff that had to come first and I was a bit bummed out about it because they had some pretty awesome themes. So right now I've just finished my last nightshift and I really wanted to do something gradient for this weeks showcase because it ends today. I had so many ideas for this one!!
But I'll get to those later, just because the showcase is over, doesn't mean I can't bring the ideas I had to life a little later, right?
I thought of a very simple and fun lip look and I did it right after I got home. I'm not going to write a lot about this one because I'm dead tired and I really should go to bed.